Taylor Swift took home 6 awards making it a record breaking night. She won every category she was nominated in, including Favorite Pop Album for Red.
Swift, looked like a Bond girl. She was in ahhh on stage. She went on to say, "Wow. This album is a re-recorded album, and I cannot tell you how much my rerecorded albums mean to me, but I never expected or assumed that they would mean anything to you," she said. "So I can't thank you enough for caring about this album that I'm so proud of. I have some people who made this happen who I really want to thank."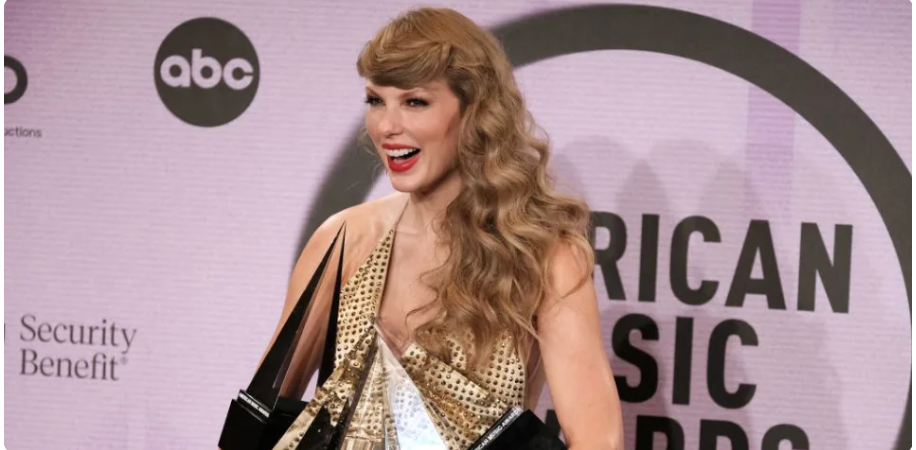 This was a big night for her. One she will never forget. Showing the real meaning of what a fan is. Her fans went out and bought her re-recorded albums proving that support is everywhere for this starlet.