Reality TV star translates her self-help books positive messages into mindful apparel to shine a light on the "be the bigger person" concept.
Family Karma's mysterious Indian Barbie, Avni Parekh, expands her book's motivational T-shirt line into gender-neutral athleisure apparel. The bubbly Miami native, self-help author, and entrepreneur, who made her debut appearance on Bravo's Family Karma season 3, continues to stun fans.
Through an Instagram video message, Parekh shared news of her newest venture. She stated, "I always envisioned a brand that expanded beyond the book… My mindful apparel has a comfortable fit and features calming designs to soothe your mind and body."
Parekh further elaborates by saying, "the messages speak to your soul." A deep dive into her website, BTBPshop.com, takes visitors on an inspirational journey to help them be their best selves. Uplifting excerpts on the website are equally as powerful as Parekh's highly-rated Amazon book, Be The Bigger Person: Scenarios & Solutions to Better Yourself.
Showcasing her newest T-shirt collections with earlier editions, Parekh's Be The Bigger Person capsule collection features mix-and-match pieces. Available in a few colors and a variety of sizes, Be The Bigger Person unisex athleisure ships worldwide.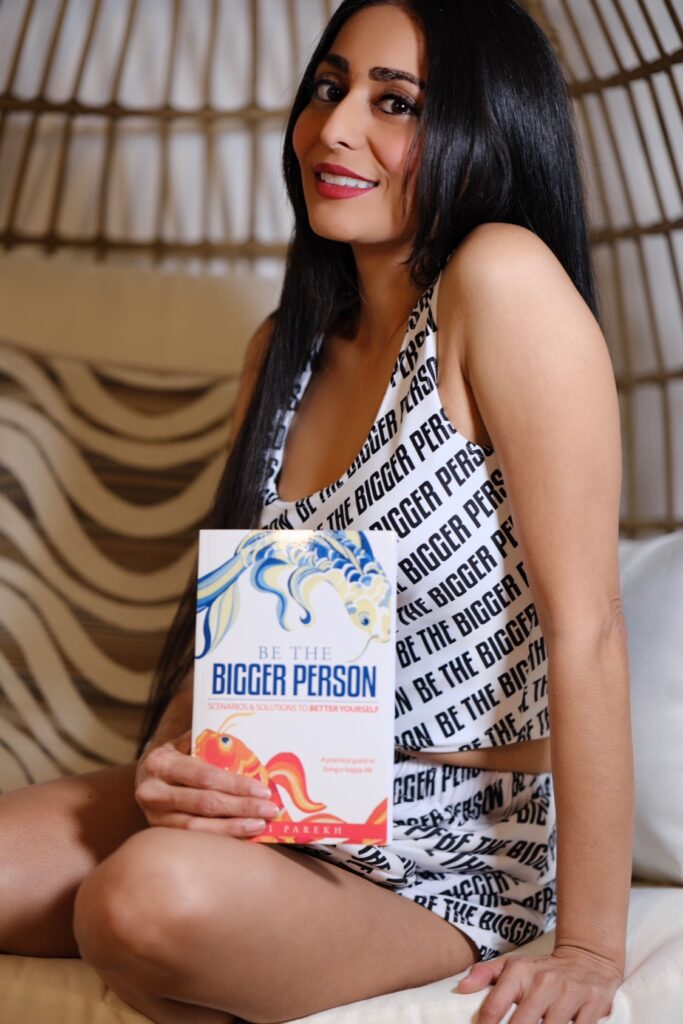 Avni Parekh's debut book, Be The Bigger Person, made its way onto readers' coffee tables in 2018. She says it's her mission to bring the message of being the bigger person to the forefront.
While Parekh's appearances on Family Karma are limited, it makes her even more attractive. Needless to say, we're keeping an eye on this Rapunzel-hair beauty. She keeps us guessing and going gaga at the same time.