Los Angeles is synonymous with cosmetic surgery, with its rich history as a center of beauty and innovation. This illustrious city, frequented by celebrities and the elite, boasts a roster of the nation's leading plastic surgeons. These experts excel in catering to the bespoke needs of their high-end clientele. Wondering about the latest in cosmetic trends among the elite? We sat down with Dr. Jason Champagne, a distinguished facial plastic surgeon from Beverly Hills, to delve into the most in-demand procedures among his esteemed patients.
CHIN IMPLANT
"A chin implant can be a transformative procedure, profoundly enhancing one's facial profile. The chin plays an instrumental role in defining a strong jawline, an attribute that's equally admired in both men and women. The variety of implant shapes and sizes available today offers tailored solutions to meet individual aesthetic goals. Some may even opt for custom-made implants to achieve a specific look. Unlike other implants, such as those for the breast, chin implants are designed to be permanent. However, for those who change their minds or desire modifications, they are also reversible.
In my practice, I frequently combine chin implant procedures with rhinoplasty. The relationship between the nose and chin is intricate. To achieve a harmonious and balanced profile, it's often essential to address both. The nose and chin work synergistically to create an aesthetically pleasing facial contour." — Dr. Jason Champagne, a renowned double board-certified facial plastic surgeon based in Beverly Hills, California.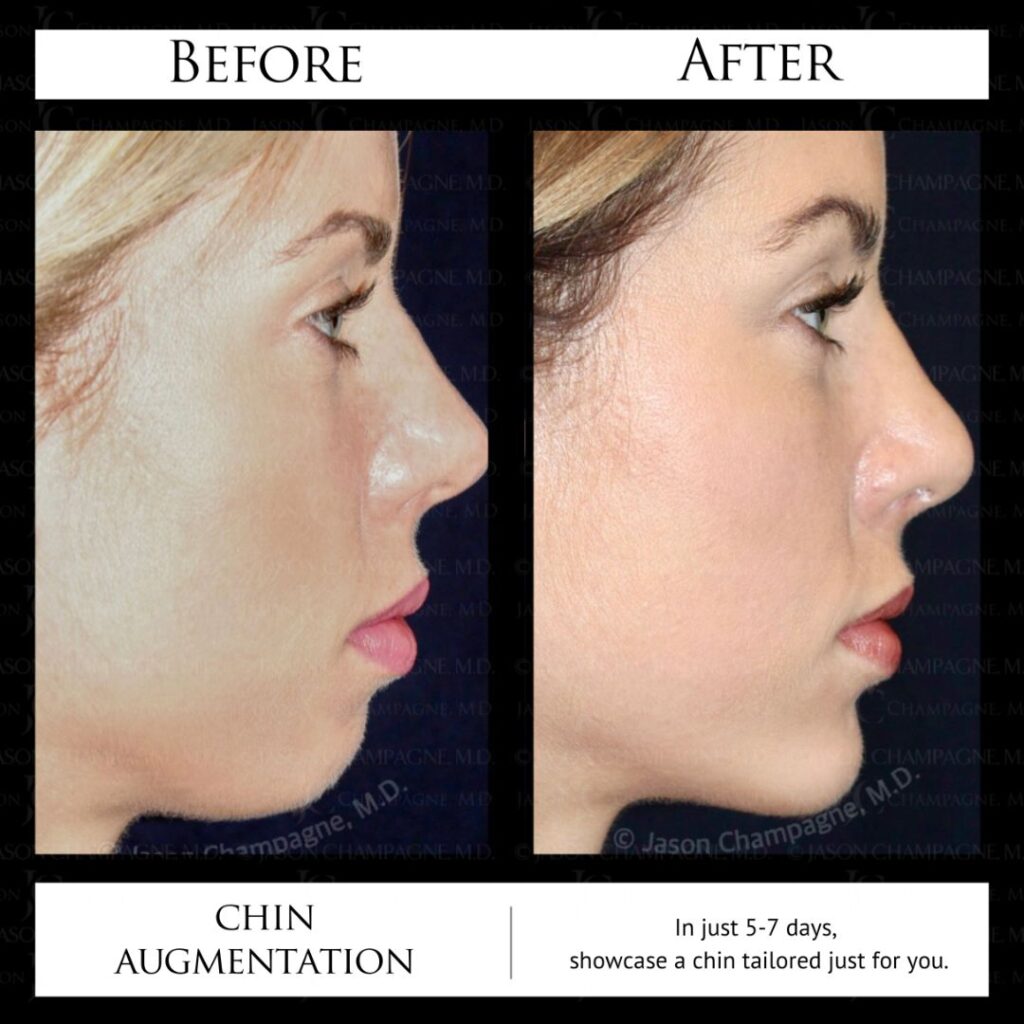 CHAMPAGNE BROWS
"My trademarked procedure, Champagne Brows, represents the pinnacle of aesthetic refinement. Eyebrows play a pivotal role in framing the face and accentuating one's features. Champagne Brows, is an in-office permanent solution that uses a patient's own hair, enabling them to regain their eyebrows' natural fullness and beauty."

Dr. Jason Champagne, a renowned double board-certified facial plastic surgeon based in Beverly Hills, California.
Dr. Champagne is also widely recognized for his signature Champagne Defining Injections. This suite of treatments showcases a comprehensive approach to facial enhancements, providing solutions that cater to a myriad of aesthetic desires and needs. Whether it's the subtleties of Facial and Dermal Fillers or the more targeted applications like Chin, Jawline, Jaw, Cheek, and Nose Fillers, Dr. Champagne offers a tailored experience to each client.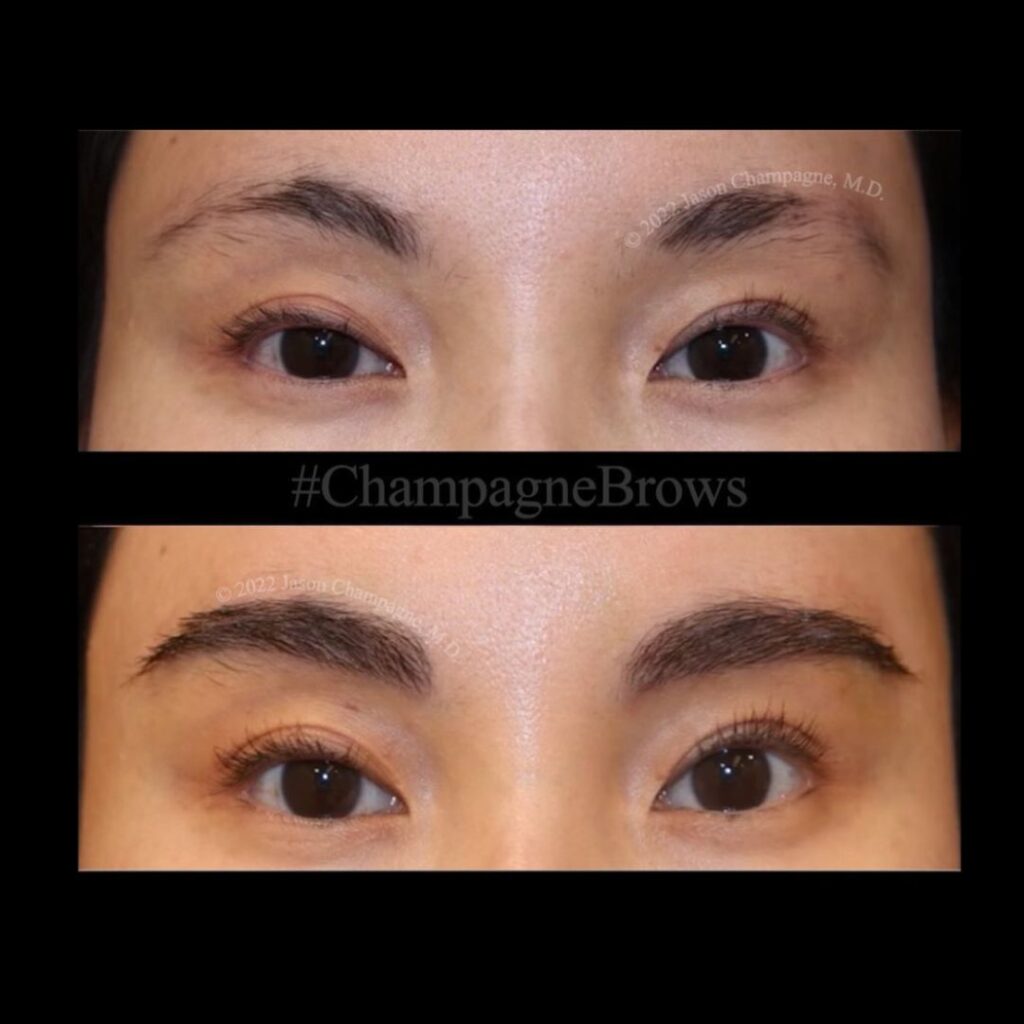 His methodical and precise technique ensures that the enhancements complement the natural structure of the face, adding definition where desired while preserving the unique characteristics of each individual. "The beauty of these fillers is in their immediacy," Dr. Champagne remarks. "Patients can witness a transformation right after the procedure. However, patience is key, as the final results might take up to two weeks to fully materialize, particularly if there's any temporary swelling."
Furthermore, he emphasizes the longevity and durability of the treatments. "The advancements in filler technology mean that we can offer solutions with staying power. Depending on the chosen filler and the specific area of application, results can grace one's face from anywhere between six to 18 months, sometimes even extending beyond that."
From his signature Champagne Defining Injections and the transformative potential of chin implants to the nuanced art of harmonizing the chin and nose, Dr. Champagne's expertise is evident. Further accentuating his innovation is his trademarked 'Champagne Brows' procedure, a testament to his commitment to offering patients enduring solutions that emphasize their eyebrows' natural beauty.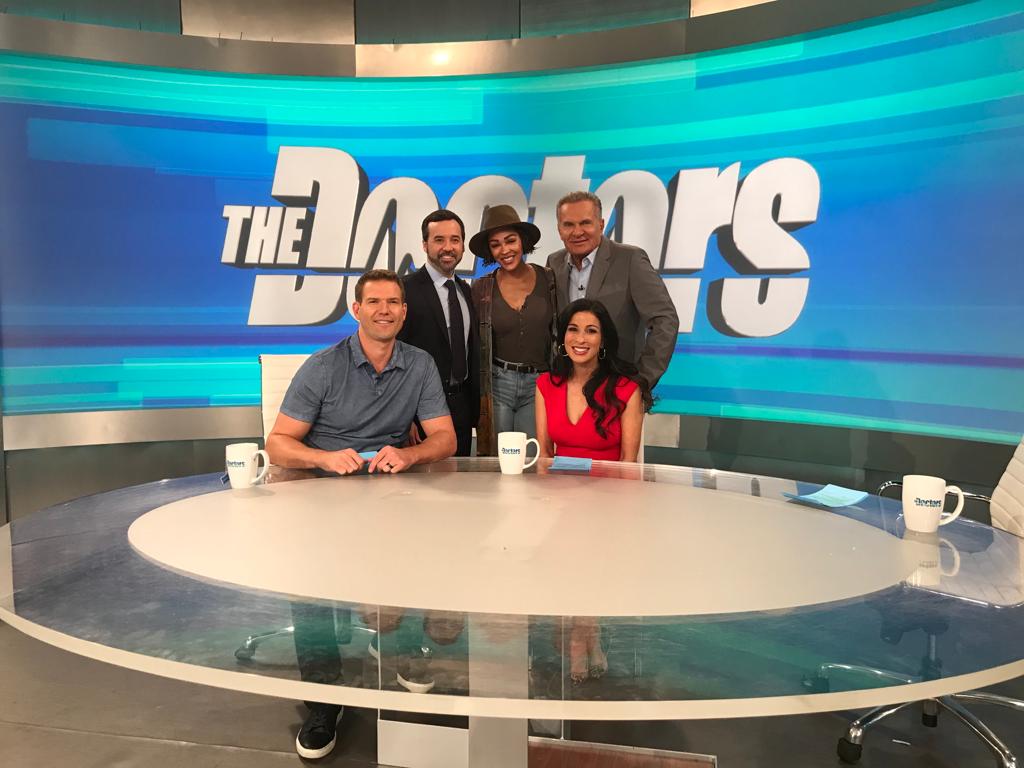 It's this unique blend of artistry, surgical precision, and innovation that has solidified Dr. Jason Champagne's reputation in the world of cosmetic surgery. No wonder patients from every corner of the globe seek out his Beverly Hills practice, eager to benefit from the unparalleled skills of this double board-certified facial plastic surgeon.