Australian singing sensation and actress Olivia Newton-John has died at the age of 73.
Olivia Newton-John, who sang some of the biggest hits of the 1970s and '80s while recasting her image as "the girl next door" into a spandex-wearing vixen — a n unforgettable scene by her starring role in "Grease," one of the most popular movie musicals of its era — died on Monday at her ranch in Southern California. She was 73.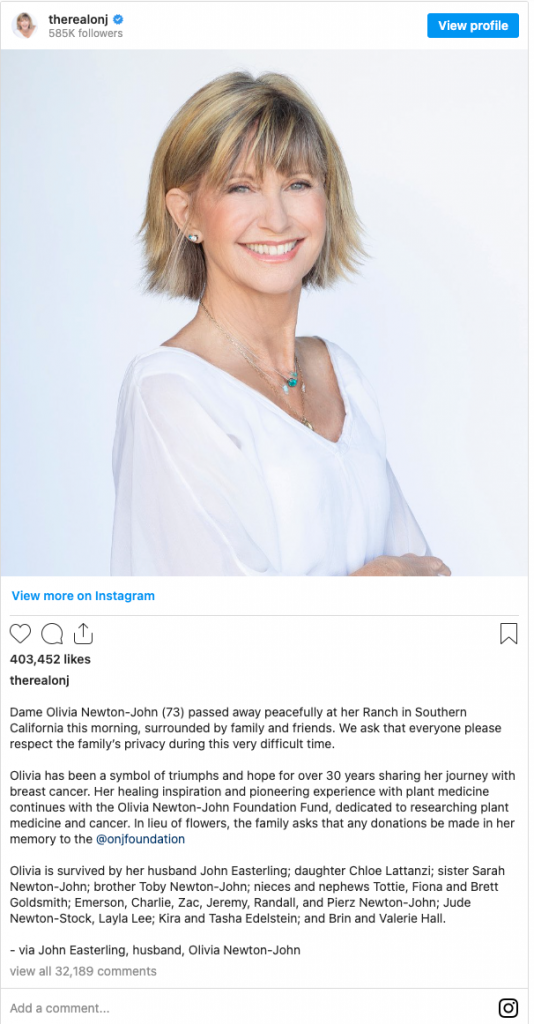 "Dame Olivia Newton-John passed away peacefully at her Ranch in Southern California this morning, surrounded by family and friends. We ask that everyone please respect the family's privacy during this very difficult time," her husband, John Easterling, wrote in a statement on the singer's verified Instagram account. "Olivia has been a symbol of triumphs and hope for over 30 years sharing her journey with breast cancer."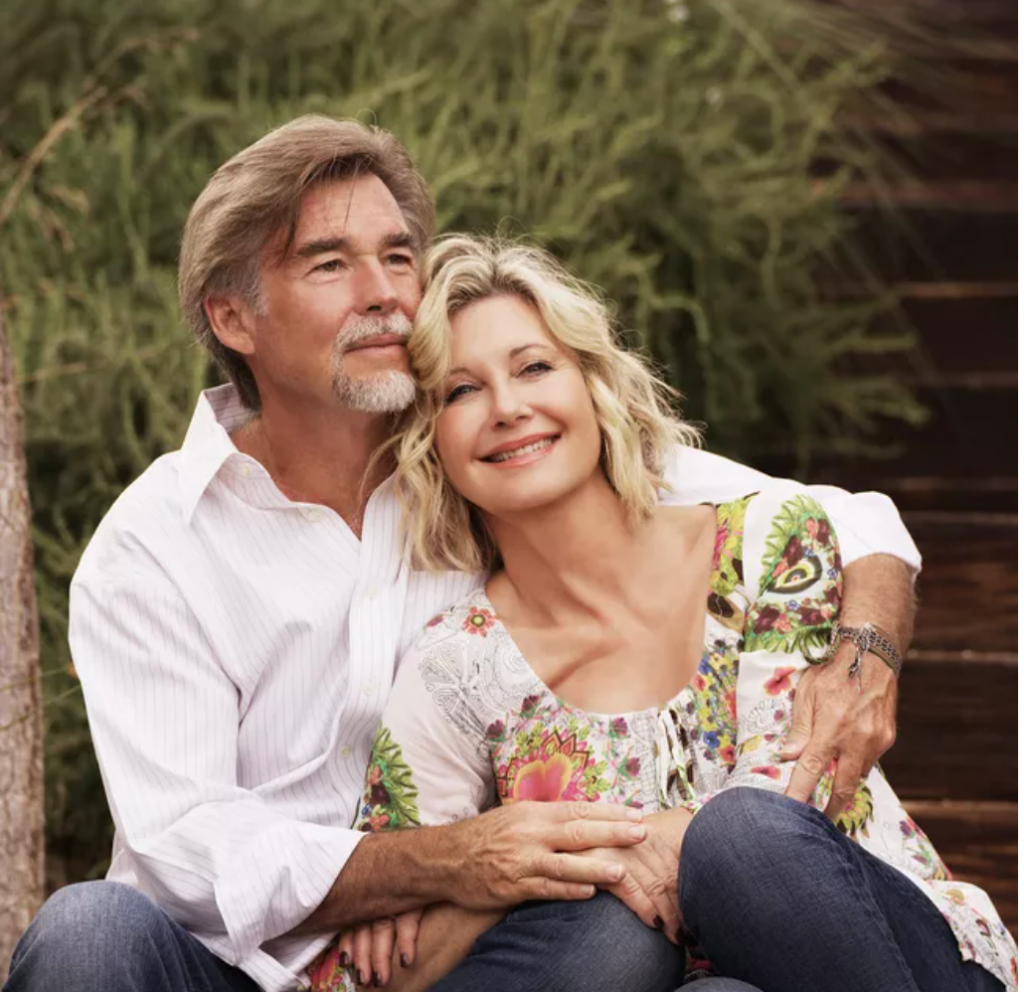 Three years before her death, Newton-John was honored with the Companion of the Order of Australia, having become an officer previously in 2006.
Newton-John is survived by her daughter Lattanzi, Easterling, sister Sarah Newton-John; brother Toby Newton-John; nieces and nephews Tottie, Fiona and Brett Goldsmith; Emerson, Charlie, Zac, Jeremy, Randall, and Pierz Newton-John; Jude Newton-Stock, Layla Lee; Kira and Tasha Edelstein; and Brin and Valerie Hall.