The 2023 Cannes Film Festival has kicked off in full swing this week with a premiere of one of the most anticipated films this year, Harrison Ford's Indiana Jones & The Dial of Destiny. Making her debut red carpet appearance at the premiere was Mubai singer/songwriter Shannon K.
You may have heard of Shannon K from her social media; she has 120 million YouTube subscribers and 3.4 million followers on Instagram as well as 3.2 million on Facebook.
This is Shannon's first Cannes film festival. She graced the red carpet wearing a white princess-like gown designed by the talented designers Blanc de Blancs & Lana Marineko in support of Ukrainian people.
Indiana Jones and the Dial of Destiny is one of the most anticipated movies of the year, and Harrison Ford won the Honorary Palme d'Or in tribute to his entire career at the premiere last night.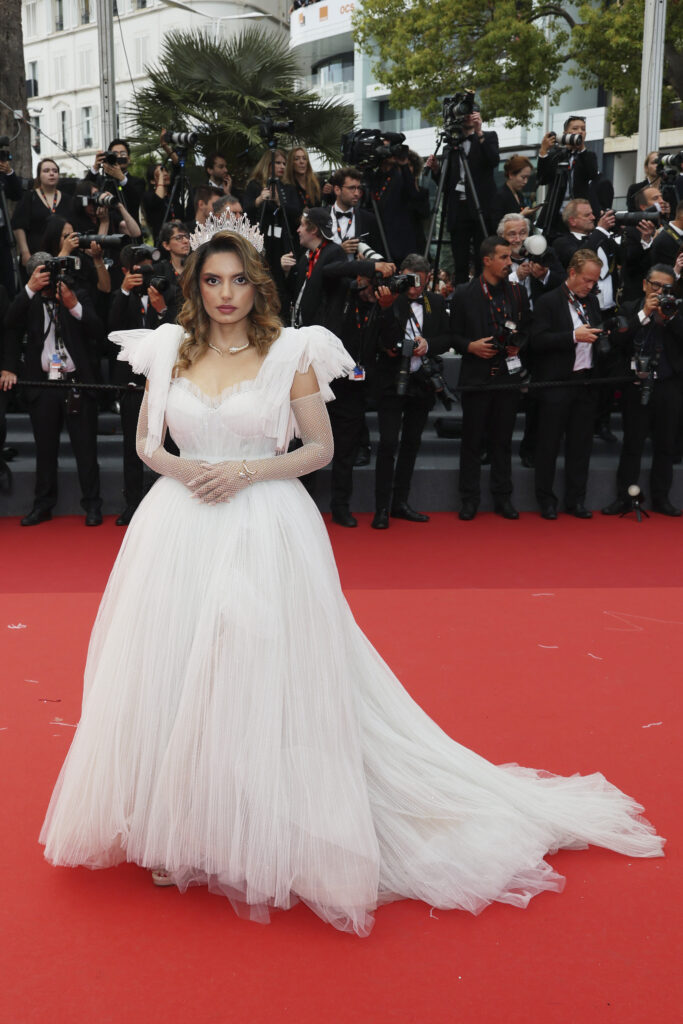 Phoebe Waller Bridges, Mads Mikkelsen, and Shaunette Renee Wilson were just a few star-studded names in attendance at the premiere. The premiere was a night to remember and Shannon K's stunning regal-like dress added to the magical aesthetic of last night's premiere.
A singer and songwriter, Shannon K is the daughter of Bollywood music legend Kumar Sanu. She studied music in the United Kingdom and now resides in the US, where she is pursuing her singing and acting career.
Shannon K's career took off when she debuted with producer Poo Bear with the song "A Long Time" in 2018. The music video has over 41 million views on YouTube. Poo Bear is behind some of the world's biggest tracks, including Justin Bieber's hits "Where Are Ü Now" and "What Do You Mean?".
Following this, Shannon collaborated with producer Kyle Townsend on the song "Give Me Your Hand" in support of victims of bullying. Annabel, Shannon's younger sister, helped to co-write the track. The track was in support of the anti-bullying charity Love is Louder, which is an organization close to Shannon's heart, as she revealed she suffered from bullying in the past.
The track took home the HMMA Award for best original song.
Shannon also co-wrote with Sameer the song "It's Magical."
On the acting front, Shannon made her film debut in Manolo Vergara's film The Big Feed. Currently, she is working on a new series with Ryan Kelley called Mystical Inheritance of Adina Hassan.
She is rumored to be working on a short film called Rolling.
For more information about Shannon K's work and her recent Cannes debut, check her out on Instagram.