For those that are looking for the latest actors to watch, they should definitely spend some time checking out Alomai Addams. This rising star was born in Amsterdam, Netherlands, on April 26th, 1994. Yet you may notice her name and wonder about its origins.
Alomai translates to 'god of moonlight' from the Guarani, who have their roots in South America. This relates to Alomai's heritage well since she's part Uruguayan as well as part Dutch. She is also the granddaughter of Jose Carbajal, who was a famous Uruguayan guitarist, composer, and singer. So the performance traits are in her roots, and she began her acting career at a truly young age.
It all started with yogurt
Alomai's journey into the world of acting began at the age of three. At the time, she was so young she didn't fully remember everything but had the story related to her by her father. It was for a commercial for Danone that was done in Spain for the Italian market. The commercial was for a new flavor of yogurt meant to target a young demographic.
At the same time, it was possible to see all the other auditions of the kids. Therefore, the child would have to sample the yogurt as part of the audition. Early on, it was easy to tell that it was not a flavor that these children liked since every child who auditioned did not look overjoyed when sampling the yogurt! In fact, it was the polar opposite.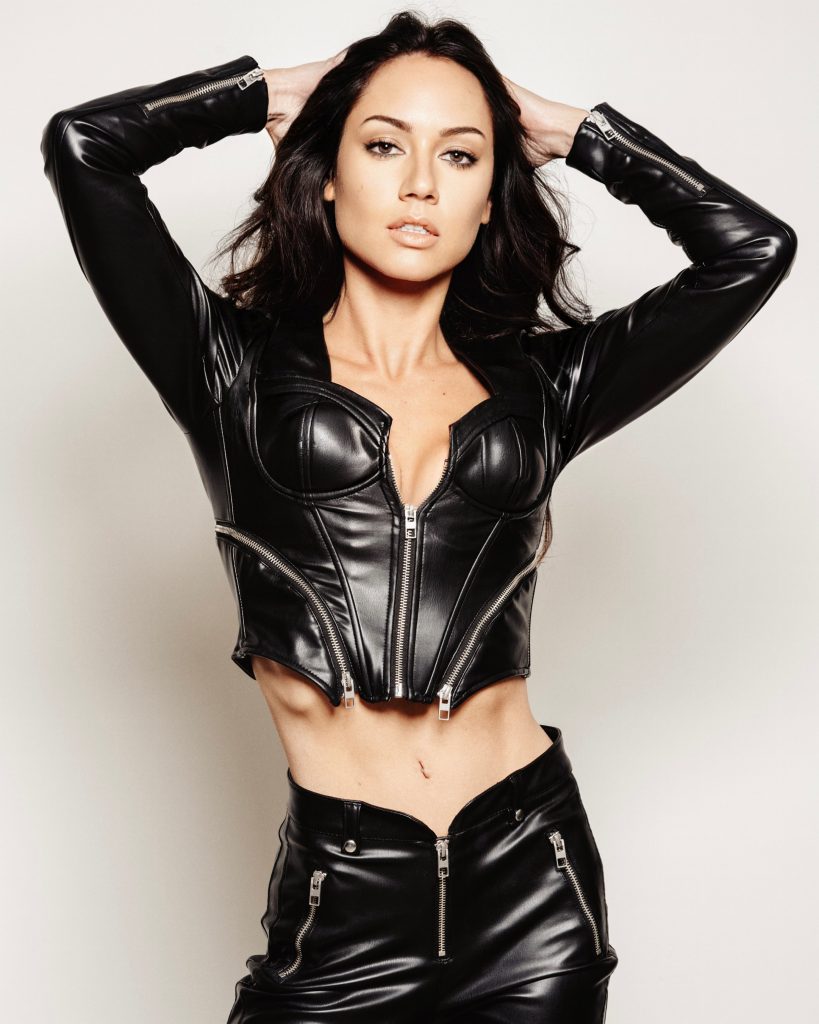 However, when it was Alomai's turn, she took one bite of that yogurt and gave the best expression possible. Her face glowed up, and it showed her love for every mouthful of yogurt. Yet afterward, her mother asked her what she truly thought of the flavor, and at the time, she replied that it was gross, which helped get her first acting credit, and showed she had potential.
Alomai went to the Youth Theatre School from 2005 to 2006. When she reached 11 years of age, Alomai was scouted by director Ties Schenk who made her enter the world of film as well as scoring the lead for the indie film DonkeyGirl (2006). This film also won the Australian Audience Award and inspired her to continue taking drama lessons for the next five years. Later in 2015, she starred in the video clip 'Alleen.' She then went on to hone her skills by graduating from De Trap in 2018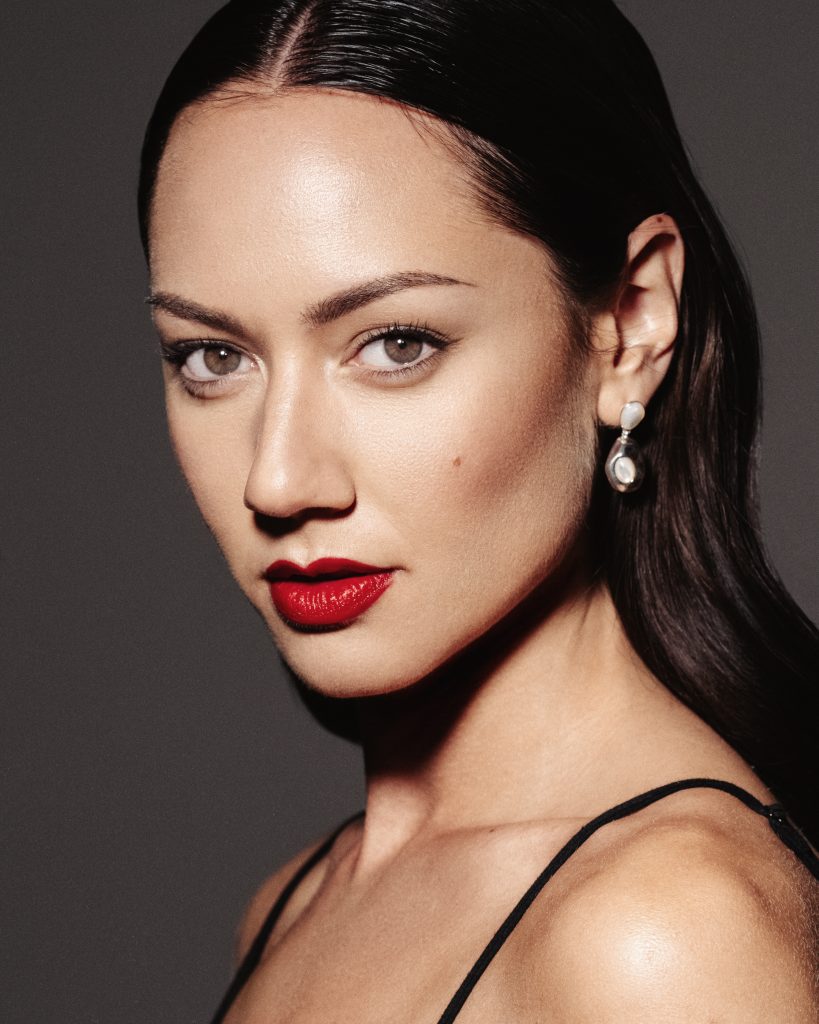 The spark continues to grow
Alomai was quite social in her younger years while at the same time being quite shy as well. This attracted her to the theater, as she wanted to break out of the cycle and have an outlet for self-expression when playing other characters. It was a safe place for her where she was able to be anything and everything, from goofy to intimidating, without any concern for any type of judgment. This space helped develop exploration internally as well as with others.
It was combined by growing up with characters in general that came from movies and trying to understand those characters better. What was their motivation for their actions? Regardless of if the actions were good or evil, it was about how the story was portrayed, and that itself became a true art form that many often seem to forget about the film.
The combination and mixture of the characters' personas, actions, mannerisms, and even down to the wardrobe all come together to produce this art and what makes it fascinating and pure every time. It becomes less of a job or an acting 'gig' but going deeper and truly exploring down into that art, what makes it art, how to preserve it, and most importantly, how to represent it for audiences to gain a similar pleasure.
Her inspirations and what makes her want to continue as an actress
Alomai loves roles that are subtle yet powerful at the same time. These characters, at first, may appear unassuming and utilize what some may consider their weaknesses to their advantage and to exact what they want, whether it's justice or revenge.
An excellent example is Rosamund Pike in Gone Girl; while utilizing so-called weaknesses such as vulnerability and seduction, she can maintain her objectives through a cold and calculated method. Or like Uma Thurman in Pulp fiction, calm, collected, and cool.
But, of course, it's not always the collected femme fatales Alomai is going for either, and sometimes she finds extreme inspiration from actors such as Beatrice Dalle in Betty Blue, who was pure, raw, and unadulterated. It all comes down to being able to believe that character, whatever the role is, and it doesn't feel like acting but completely natural.
Her favorites when it comes to actors and movies
Alomai's favorite film genre comes from crime dramas with a sprinkle of comedy mixed into them, especially when they have a twist. That puts movies such as Goodfellas, Blow, Training Day, and Fight Club on the top of her list, to name a few. It's all about the energy and flow, and even films such as Mulholland Drive are on her favorites list, first because of the plot twists but also because of the overall coloring and style of the film itself.
Immediately when asked for her favorite actor, Keanu Reeves comes up. Alomai finds their life stories relatable, and she adored his character in the Matrix films, but that doesn't take away from his roles in the Devil's Advocate or the constantly underrated film Constantine.
Coping with challenges
While Alomai is going full swing into her acting career, she has left the spotlight several times due to combatting lack of confidence issues and whether she felt she was good enough to be an actress. However, she persevered through every setback and only came back stronger each time. Nothing else seemed to inspire her inside or grow that spark that started so young in her, which made her only want to pursue her passion for acting more and more these days. This has led her to go full steam ahead as an actress, and we're all going to see a lot more from her.
What her future looks like
Alomai sees herself down the line, always on set, working on her next role and character. Most recently, she has found herself in one of the episodes of the novel adapted for TV 'Bestseller Boy' (a novel by Mano Bouzamour) and also found herself in a true crime series called 'Demons and Saviors', where she was cast to portray Christina Boyer. It's set to release soon on Hulu.
When she's not on set spearheading her newfound love of acting, Alomai does what many of us do during downtime. She feels that her friends are extremely supportive, and she spends time honing her skills in acting workshops. You can also find her refining her fighting skills through fighting sports and horseback riding when possible. If not there, then probably on the beach, where Alomai feels that's the best place for alignment.
No matter what, Alomai lives by strong words of advice, and that's never to doubt yourself. Always feel strong and determined to achieve your goals in this industry, and don't let yourself get distracted.