We sat down with the director of I Heard Sarah, Kymberly Harris, to discuss filmmaking, her goals for 2023, and what it was like to film this story of fame, addiction, and redemption in a mere seven days. Here's what she had to say.
Kymberly Harris' love for film started at six years old. Her father was a huge cinephile, and she recalls watching the Criterion Collection alongside him growing up in the Midwest. She says she was also "primed to tell stories" since she would be grounded if she didn't finish her book list for the week. However, although she was introduced to the beauty of films and storytelling at an early age, she wasn't aware that her calling would be directing. Kymberly says, "[I] didn't understand [that] directing was an immediate option for me" upon graduating from college.
Kymberly acted her whole life and got a Master's degree in theatre and a Master of Fine Arts in acting and playwriting. Soon after, she hit the ground running in New York City, exploring filmmaking and acting. When Kymberly was in Los Angeles, someone asked her to direct a short she had written, and that's when it all clicked. "I realized film directing is my real passion and that there was a place for all of the skill sets to go. I've been writing and directing ever since."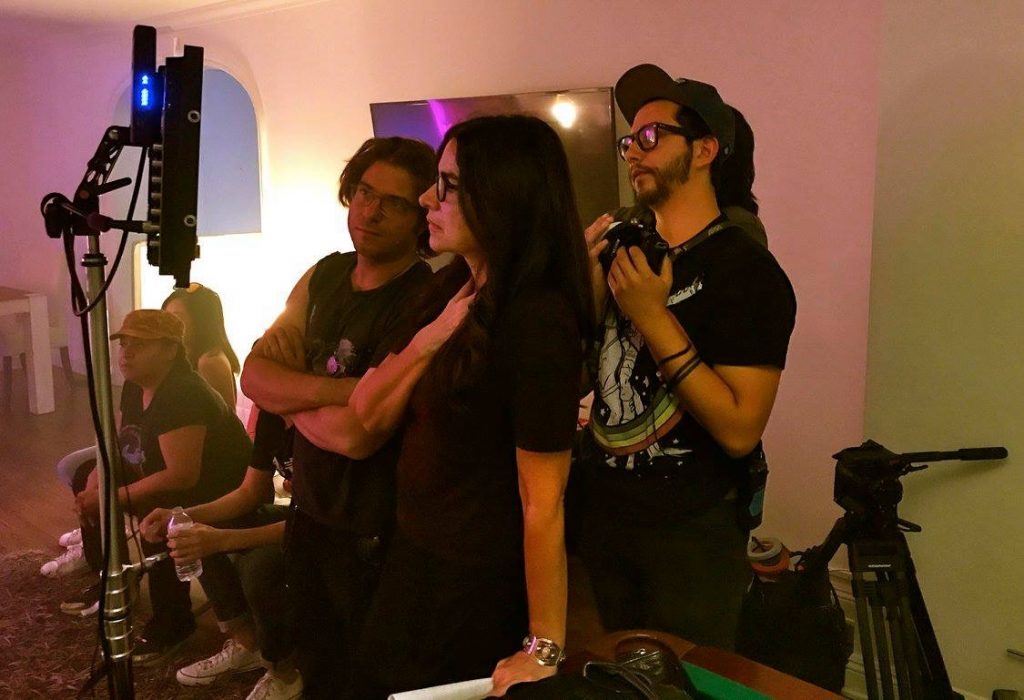 Six years later, Kymberly has released her latest feature film, I Heard Sarah. Kymberly's lead in the film, Dan Adoniev, brought the story to her, and in part, he himself inspired the film. The art mirrored life in this film, and they developed it with what Kymberly calls " a real indie spirit." She says, "The band [in the film] even wrote a song together in between scenes that became part of the film." Kymberly gave the actors a lot of free space to act out on their impulses, she noted that she is interested in character layers and delights in the fact that films allow her to be more specific and personal in the exploration of characters. She still had the same idea for how she wanted the story to develop and arc but wanted these fresh moments to be featured, such as when Ian and Skate improvised and ran up to a real TMZ bus.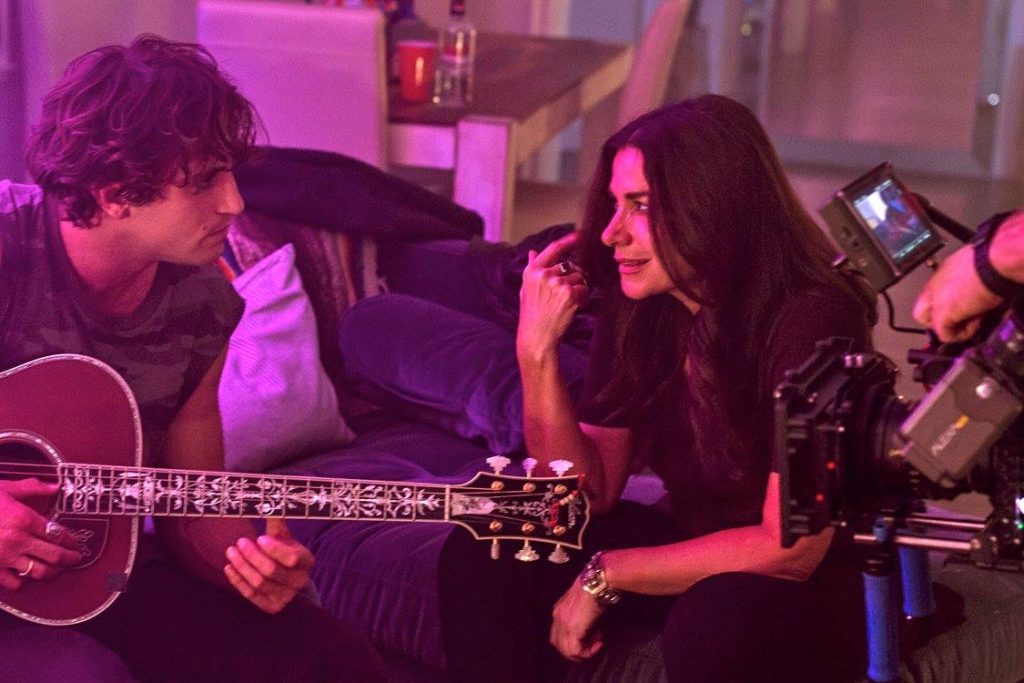 I Heard Sarah follows Troubled rockstar Ian Ford, played by Dan Adoniev, who escapes from court-mandated rehab to visit his childhood friend and going to where it all started. While he has been living the high life, touring the world for the past six years, his former best friend and bandmate, Josh, played by Cameron Jones, got married and started teaching music to high schoolers in their hometown. Then when Ian arrives back home, he throws Josh's life upside down, all because Ian needs to reveal a deadly secret that forces both men to face the truth. You can watch the movie on streaming platforms such as Amazon Prime Video, Apple TV, and the Google Play store.
Despite the challenges, the film faced during Covid-19, Kymberly pushed the film into the film festival community and received the Robert Rodriguez award in Oklahoma. What inspired her to push on and make it out to film festivals was knowing that Martin Scorcese and Leonardo DiCaprio were out there with her, masking up and pushing on.
It is unbelievable that within a week, Kymberly managed to shoot a film along the Pacific Coast Highway, in Elton John's mansion, on Sunset Boulevard, and film two music videos for the movie. She has a lot of gratitude for the audiences telling her the film moved them and resonated with their recovery stories despite the obstacles she and the crew faced. Kymberly hopes that the power of art and filmmaking can inspire an audience. She states, "I connect with film when I can identify with the character on screen. I wish this representation for everyone, where more and more films are made with characters of every gender, race, class, and age leading their own stories. We all need to be able to see ourselves in art and media."
Now, what are her hopes and dreams for the future? Kymberly says that she hopes to have the feature she finished writing financed, have her own production studio, and wants more representation for all. She also tells us that she is attached to directing two more features and is currently writing a TV series; it looks like 2023 will be a hectic and exhilarating year for Kymberly.
Kymberly proves that you don't need months of filming and a hefty budget to produce a meaningful film. She was able to build layers on top of characters that made them come to life and created a fantastic work of art. Once you experience this film, you'll have a newfound admiration for Kymberly Harris. Keep an eye out for her upcoming features next year.