Overcoming adversity is the act of facing and conquering difficult challenges in life. It is a process of persevering through tough times, gaining strength, and learning important lessons along the way. Adversity comes in many forms, such as family struggles, financial hardships, career damage or emotional trauma.
Mickey Hardaway is the story about perseverance, despair, and reaching hopes and dreams in the face of adversity. Stuck in the shadow of violence, Mickey (Rashad Hunter) is a talented young man who just graduated from the Art Institute of Santa Monica. His father is unhappy with the news that his son wants to become an artist, so Mickey seeks guidance from Mr. Pitt (Charlz Williams), a kind and caring guidance counselor at the Art Institute of Santa Monica.
Mickey encounters bullies both at school and at home. After a fight with a bully at school, ending in injury for Mickey, he comes home to his father- who quickly destroys his hopes of being a professional artist by telling him he has to support his family, just like he once did. Mickey's father (David Chattam) serves as a cold, harsh presence in Mickey's life because of his own upbringing. He had to sacrifice his dreams in order to provide for his family and wants his son to experience the same instead of pursuing his dreams. Mickey again engages in a physical fight, this time with his father, and has to decide whether he wants to leave or stay at home.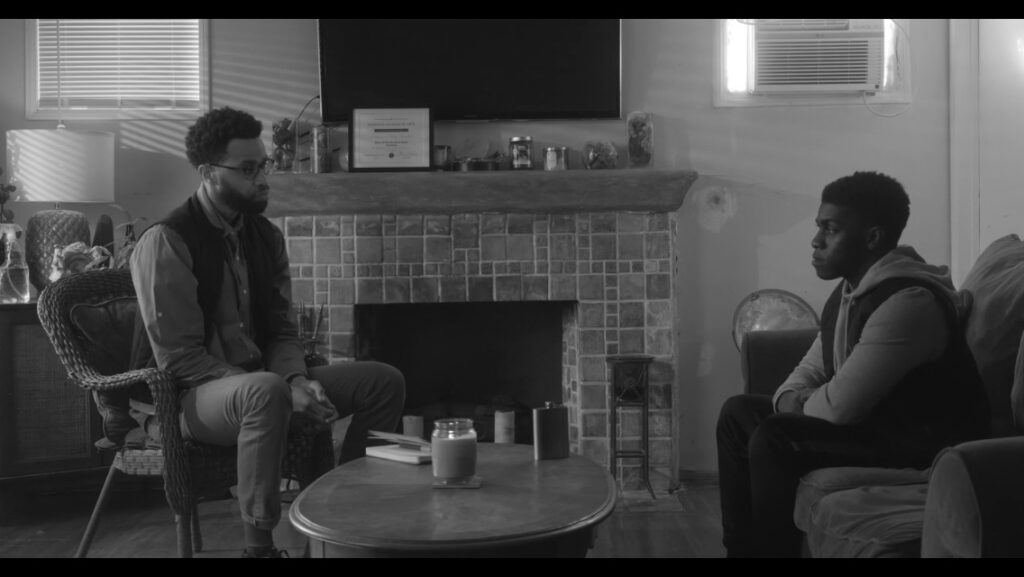 Mickey then finds himself speaking to a therapist, Dr Cameron Harden (Stephen Cofield). He has an optimistic message for Mickey, and during his speech touches on several issues explaining why Mickey's father acted the way he did. He even shares personal experience to relate better to the young man.
Hunter's portrayal of the sad young man who simply wants to be an artist is gut-wrenching. At the end of the film, the audience can't help but to want to know more about Mickey's journey and watch him reach his full potential.
It is important to recognize that adversity can provide opportunities for growth and learning. By facing and overcoming challenges, individuals can build resilience, develop new skills, and gain a greater appreciation for life's blessings.
Marcellus Cox, writer and director of Mickey Hardaway, spent years of his life becoming the established filmmaker he is today. Cox was born on December 14th, 1987, in South Central LA and has been wanting to become a director and filmmaker for as long as he could remember. He was influenced by the filmmaker of Who Framed Roger Rabbit, which he watched when he was 9 years old. He went to film school at El Camino College, worked on sets as a PA, and asked experienced film directors about their approach to storytelling and what made them passionate about creating films.
Cox, like Mickey, experienced obstacles in his own personal path to becoming the artist he is today. He says "Especially in the film industry art is suffering… it's beyond painful at times especially when you're on the come up." He continues to say that the struggle is all part of becoming a full-fledged artist at the end of the day, and his love for cinema made the entire process of becoming a director worth it in the end. Being a filmmaker is the only thing he has ever wanted to do.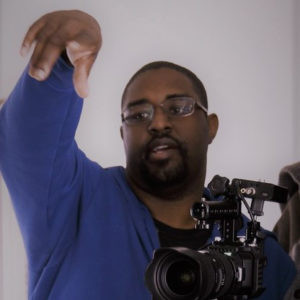 Cox's iconic style of cinematic storytelling interwoven with dark themes allows him to bring what he finds important to the forefront of his films. Cox believes social issues such as race, religion, and politics are important topics to discuss, and wants to use his platform as a filmmaker to bring these topics in front of a wider audience. By doing so, he believes he is furthering his audience's compassion by delivering human stories and characters in all his storytelling.
It's only a matter of time before people know who Marcellus Cox is because of his firm belief in self-advocating. His films have screened in over 200 international film festivals, have won 150 international awards, and appeared on TV stations like RevoltTV, ShortTV, PBS, and Prime Video. Though he has won several awards, Cox always amplifies the work of his crew, saying he would be "nothing without them." His and the crew's attention to detail in his films results in an immersive experience that everyone feels drawn to.
Born and raised in Los Angeles, Cox also decided to take the environment he grew up in and implement it into Mickey Hardaway's story. He loves the wide range of opportunities and possibilities that living in Los Angeles can do to someone. He placed Mickey Hardaway in the land of opportunity to show his audience what types of obstacles young artists can face, and how living in such an environment can shape their decisions and life choices. Mickey Hardaway, like Marcellus's own story, is a story about reaching one's dreams in the face of adversity.