The young Mogul posted the news on her Instagram Story on Today
Kylie Jenner has decided to change her baby's name after spending time together.
The successful mogul, 24, posted an announcement to her Instagram Stories on Monday revealing that her son, born last month, will no longer go by the name Wolf.
"FYI our sons name isn't Wolf anymore… I keep seeing it everywhere" Kylie wrote, referencing her second child with partner Travis Scott.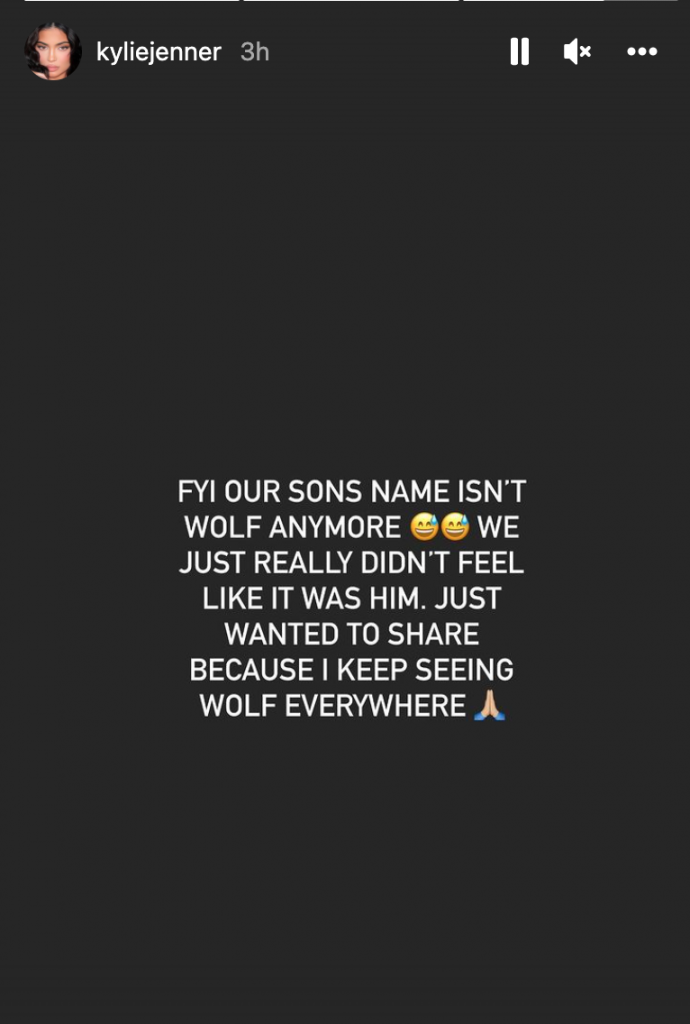 "We just really didn't feel like it was him. Just wanted to share because I keep seeing Wolf everywhere," she added, along with a prayer hands emoji.