In the dynamic world of beauty and skincare, the seal of approval from influencers can often be the ultimate assurance of a product's quality and effectiveness. These influencers, armed with their personal experiences and genuine love for the products, guide us toward the best investments for our beauty regimen. Here's a curated list of top-notch beauty brands, backed by influencers you trust, that are truly worth every penny.
1. Bask & Lather Endorsed by Tokyo Vanity
Tokyo Vanity, the charismatic reality TV star, has teamed up with Bask & Lather to bring you a nurturing hair care experience that's backed by countless reviews on TikTok and Instagram. From the viral scalp stimulator to the strengthening shampoo, these products are the new go-to for hair growth! With Tokyo's stamp of approval, you can indulge in self-care while achieving your ultimate hair goals.
2. Pretty Melanin RHOA's Cynthia Bailey's Pick
When a Real Housewife of Atlanta has something to say, you better listen. Cynthia Bailey puts her name behind Pretty Melanin, and for good reason. This brand celebrates melanin-rich skin with products that enhance and elevate. From makeup essentials to skincare must-haves, Cynthia's stamp of approval gives you the green light to level up your beauty game.
3. Rucker Roots Slayologyco's Go-To Choice
When it comes to haircare, Slayologyco knows what's up. Their founder has embraced and endorsed the natural goodness of Rucker Roots. These hair products are enriched with plant-based ingredients to nurture your locks and help them flourish. Slayologyco's endorsement ensures that Rucker Roots has your back on your journey to healthy, vibrant hair.
4. Ashley Marie Collection Championed by Hair Influencer Tee Mason
Tee Mason, the hair influencer extraordinaire, has spoken – and he's loving the Ashley Marie Collection. Whether you're looking for stylish wigs or top-quality extensions, this collection delivers on both style and substance. Tee Mason's cosign is your ticket to achieving those Instagram-worthy hair moments.
5. Body Complete RX Letoya Luckett's Preferred Choice
Letoya Luckett brings her star power to the world of wellness with Body Complete RX. These products are designed to help you feel your best from the inside out. From detox teas to supplements, their range is tailored to support your overall health and vitality. Letoya's endorsement adds a touch of celebrity flair to your wellness journey.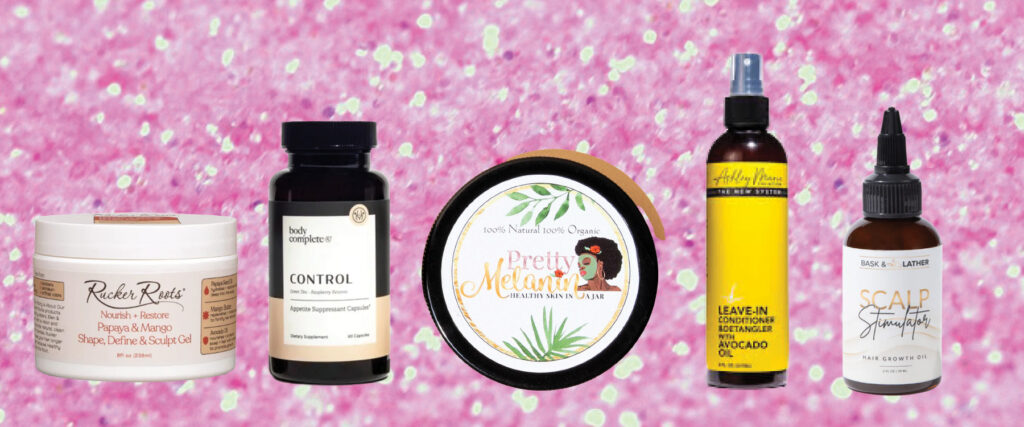 In the realm of beauty, influencers are more than just trendsetters; they're your allies in navigating the sea of products out there. With their personal experiences and expertise, they direct you toward brands that truly deliver results. These beauty brands, co-signed by influencers who believe in their magic, are the ones you'll want to keep on your radar. Trust their word, invest in these gems, and let your beauty shine.