Billie Eilish has a history of dating older guys, but never have any of them made the Gram.
From 2018-2019, Eilish was with rapper Brandon "Q" Adams, and from 2020-2021 she was with actor Matthew Tyler Vorce. Adams was five years older than her, and Vorce was 10 years older than her. Rutherford, her current boyfriend, is 11 years her senior.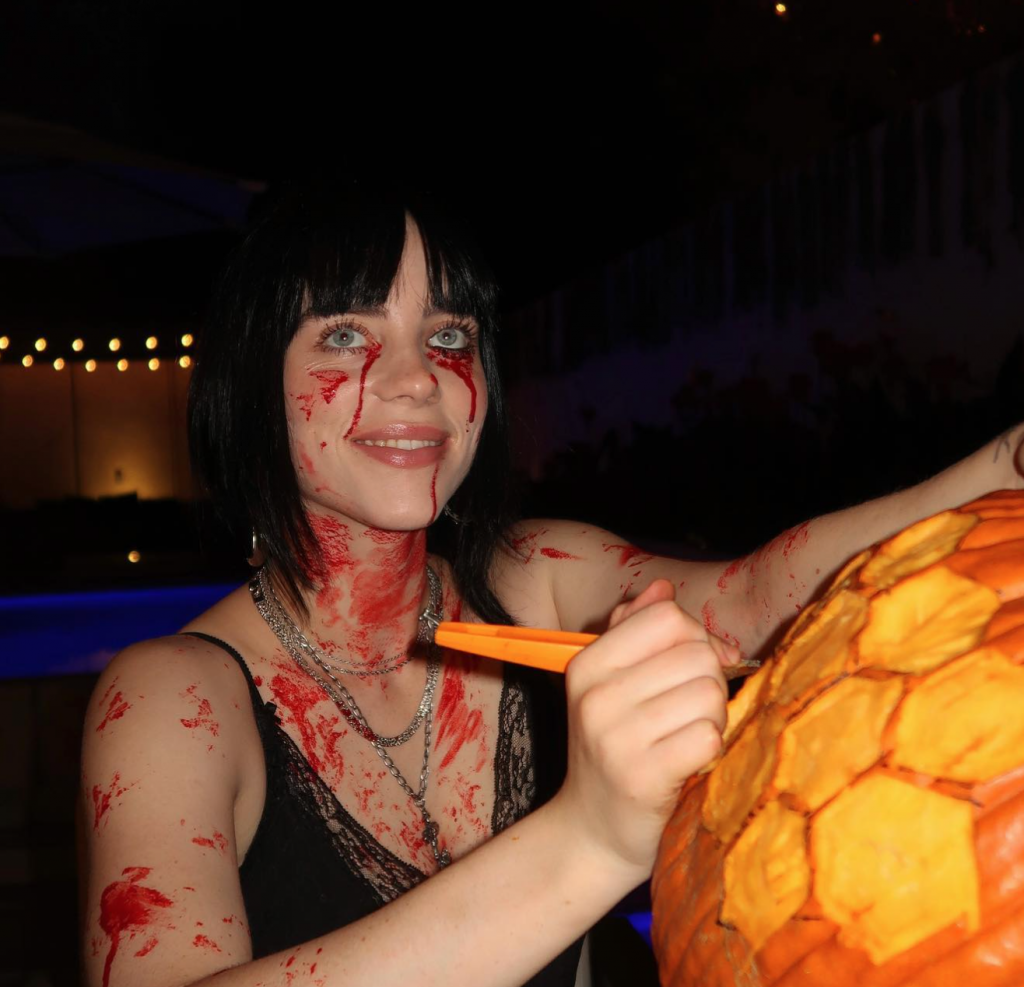 The pair first met in 2017- when Eilish was 15 and Rutherford was 26. Rutherford was in a relationship at the time.
The rumors of the pair dating sparked in mid-October, when the two were seen having dinner together in Los Angeles and then the next evening together at Universal Studios Halloween Horror Nights. Then, they made out in front of the paparazzi in Studio City, and now Eilish has posted photos of the couple's Halloween costume on Instagram. She dressed as a baby/doll hybrid, and he was dressed as an old man.