Ask any Rihanna fan what they're most excited about and the answer would be unanimous – her long-awaited ninth studio album! Although there hasn't been any official word from the singer on when we can expect new music, her fans have gone as far as to title it themselves: R9.
Speaking to Entertainment Tonight earlier this year, she did reveal that she is "always working on music." She continued: "When I am ready to put it out in the way that I feel fit, it's gonna come out. You're not going to be disappointed when it happens. It's going to be worth it."
We'll take your word for it, Rihanna. In the meantime, we look back on what else the Barbados beauty has been working on.
A FACE FOR BEAUTY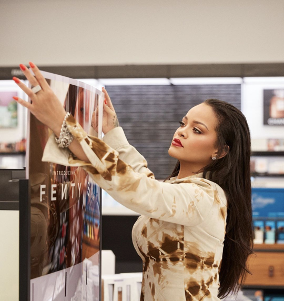 https://www.instagram.com/p/CIjzKeLHjRo/
It's only fitting that one of the world's most beautiful women enter the beauty industry, albeit on her own terms. Tired of never finding skincare products targeted at women of color, Rihanna created Fenty Skin, adding on to her range of inclusive products already in her Fenty Beauty catalogue. The range features no less than 40 shades of foundation and, upon its release, sold out almost instantly. It's no wonder that Forbes magazine lists her net worth at a staggering $600 million! The latest range of her Fenty Skin range is headed to stores and will be available on December 26.
LINGERIE LOVING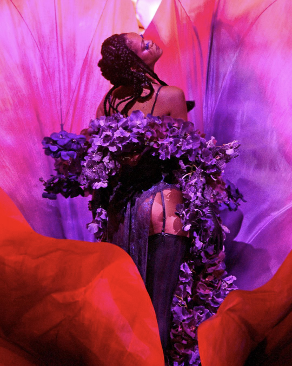 https://www.instagram.com/p/CF0hKQin99i/
Only Rihanna could stage a runway show during the COVID-19 pandemic and have it hailed a triumphant success. In October 2020, her groundbreaking Savage x Fenty lingerie line streamed its annual runway show on Amazon Prime. Her models for the event? A slew of diverse faces from Paris Hilton to Demi Moore. We'd expect nothing less!
LOVE ON THE HORIZON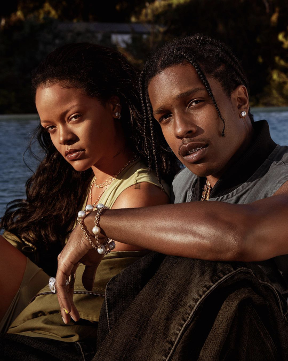 https://www.instagram.com/p/CC1qhZmn66b/
The year may have started out rough for Rihanna following the breakup of her three-year relationship with billionaire Hassan Jameel. But fast-forward to present day and the singer is said to be heady on the wings of new love. Her new love interests? Fellow musician ASAP Rocky. The pair have been friends for years and collaborated on songs together over the course of their careers. They most recently joined forces on her skincare line and even supported one another in their various charitable projects. A match made in heaven; we say!