From a successful stint as Producer/Director in Mumbai producing content for the biggest advertising agencies and global brands, producer-director Abhishek 'AB' Chandra is now taking the LA circuit by storm. His latest short Ladybug is on a winning spree, having garnered over 20 international awards from prestigious film festivals like Europe Film Festival, Venice Film Awards to Mumbai International Film Festival, AB Chandra is making waves and turning heads with his latest directorial.
"Stories that connect with you on a primal level is every filmmaker's dream. And when Isabela Valotti, the writer, approached me to direct this piece, it spoke to me immensely as it's based on true events", reveals Chandra.
He further states, "Stories make me happy; I couldn't say no to this one". The writer of this film Isabela Valotti also stars and co-produces the film with Chandra. In its year long run on the festival circuit, Ladybug has managed to garner praise not only in the acting department, but the film has won awards for Best Writer, Best Film and Best Director in various film festivals globally.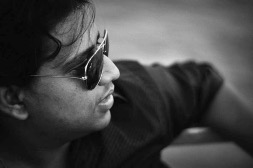 Chandra is collaborating next with Los Angeles based hip-hop artist Four on his comeback song "Rock N Roll Soul". Laden with picturesque visuals and high octane VFX, Rock N Roll Soul promises to repeat Chandra's magic in gaining both critical and commercial success.