Musician and inventor originally from Mentor, Ohio, Rob Massard has released multiple albums in the music industry. His first album, Consciousness," was released in 2017. He continued to make great music, releasing "Northern Lights" in 2019, followed by his 3rd album "Thousand River Sun" in 2021, and his most recent album "Ascension" was released in 2022. In 2023, Rob released exclusive live performances of all songs from the album. It was recently confirmed that the live version of Ascension is now available on Spotify!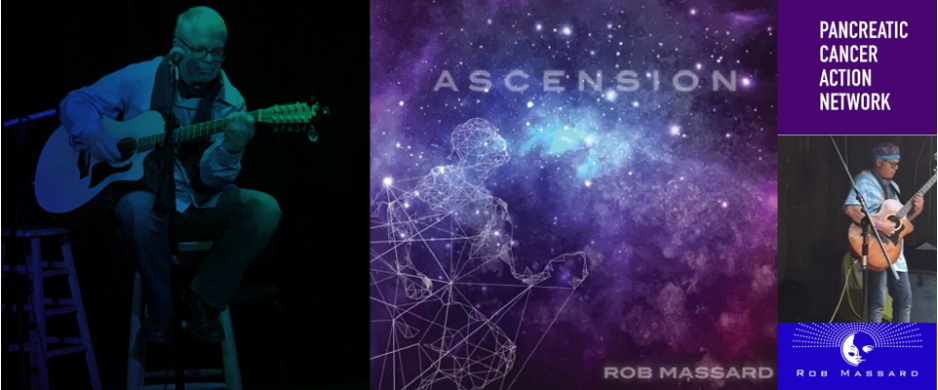 Rob Massard brings a universal musical experience to listeners filled with grace, positive energies, and a mix of folk and progressive styles. Rob started developing his interest and talent in music when he was only 4 years old. He started playing acoustic guitar, and by age 7, Rob had begun taking professional guitar lessons and performed at talent shows. At 16, Rob formed his first band and started performing live. In 2016, Rob lost his brother August Massard to Pancreatic Cancer, which had a big impact on his life and heavily influenced Rob's musical career. Rob Massard continues to raise awareness about the Pancreatic Cancer Action Network (PANCAN) and dedicate funds from his music to the cause.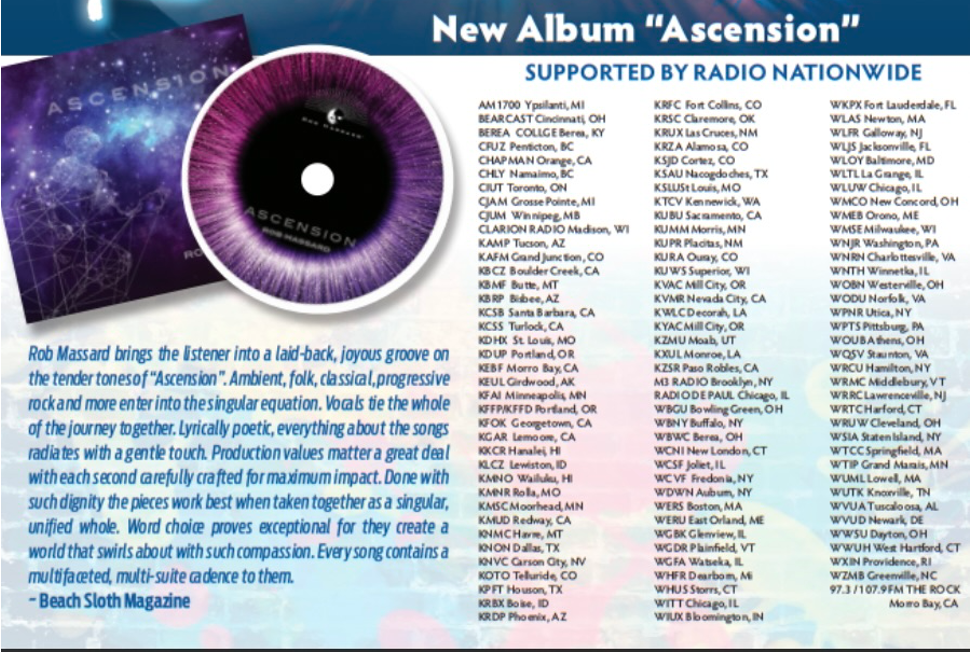 Rob's music has been supported by radios across the nation—see below his most recent live performances!  Albums are available on google play, amazon, apple music, and cd baby.  You can hear it HERE.